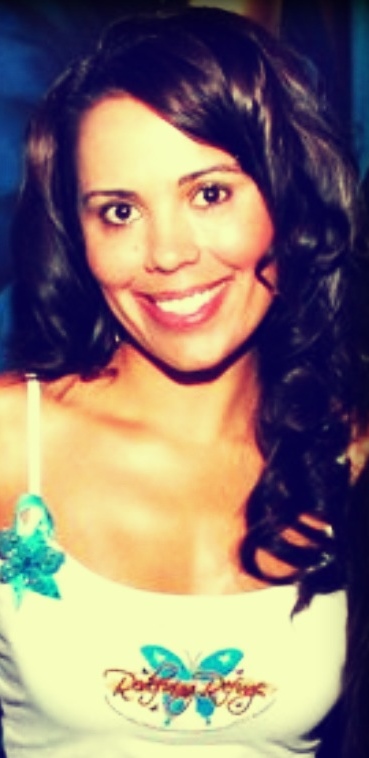 Born and raised in Johannesburg, South Africa, and after spending over a decade in Florida, Natasha Nascimento's diverse life experience cultivated a sensitivity to acknowledge and find ways to serve others in need. After earning her Bachelor of Science degree in Interdisciplinary Social Sciences at the University of South Florida, Natasha worked as a Financial Advisor for an International investment firm in Tampa and went on to pursue her Master's Degree in Public Administration at the University of Southern California. Although her educational background and professional experience have served her well, Natasha's life passion aims to bring awareness to; and provide resources to victims of Human Trafficking.
Although the discussion of Human Trafficking is in no way regarded as a comfortable topic in any given setting, Natasha was shocked by the formerly apathetic response and failure to address Human Trafficking that takes place domestically, with research estimating that up to 300,000 American children are at risk each year to be trafficked within the borders of the United States alone. The Tampa Bay area has been identified as a region struggling with these unfortunate issues, and statistics show that Florida is commonly known among law enforcement officials to have one of the highest rates of Human Trafficking in the country.
Recognizing the local need to develop advocacy on behalf of children without a voice, became a catalyst for Natasha to tackle what has evolved into a modern version of slavery head-on. The launch of the foundation, Redefining Refuge in 2010, has since sparked a contagious willingness from participants around the world who contribute to confronting and ultimately preventing Human Trafficking. Natasha's dream of opening a local Safe House for trafficked youth became a reality in 2013, and is the first home of its kind in the Tampa Bay area that provides a therapeutic safe haven for girls that rescued from this depravity. Connie Rose of Victims2Survivors said 'It takes someone with the drive, determination, the fortitude, the dream of 'I will build it, they will come' – this is Natasha. It is an honor to not only know Natasha, but work side by side with her to make this dream happen." For her work in this sector, Natasha was nominated as a finalist for the WEDU BeMore Awards in the category of BeMore Entrepreneurial.
Currently, Redefining Refuge has active participants spanning from Australia, South Africa, the United Kingdom, and across the United States who share the foundation's resolve to become the beginning of an end to an unimaginable injustice, and to ignite the restoration of lives afflicted by Human Trafficking. They were recently featured on a WEDU Documentary highlighting the prevalence of Human Trafficking in Tampa Bay, and are active participants in the Tampa Bay Community Campaign Against Human Trafficking, as well as the Abolish Movement spearheaded by the Junior League of Tampa.
Redefining Refuge has since been invited to the State's Capitol to present both the challenges and successes of providing Safe Housing to Minor Victims of Sex Trafficking to The Florida House of Representatives Healthy Families Subcommittee and as well as the Florida Stands Against Human Trafficking Legislative Caucus; and were featured as a Resource Provider during the Statewide Human Trafficking Summit at the University of South Florida.